Advancing Sales Education in a Changing World: JGSMS Special Issue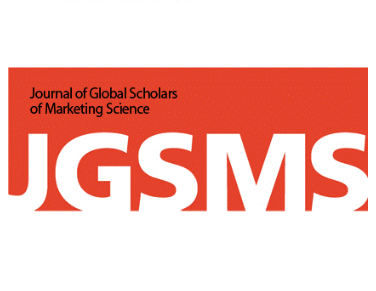 CALL FOR PAPERS
Journal of Global Scholars of Marketing Science
"Advancing Sales Education in a Changing World"
DUE DATE FOR SUBMISSION: October 1, 2021
GUEST EDITORS
- Joe Hair, University of South Alabama (jhair@southalabama.edu)
- Lucy Matthews, Middle Tennessee State University (lucy.matthews@mtsu.edu)
- Diane R. Edmondson, Middle Tennessee State University (Diane.Edmondson@mtsu.edu)
The Journal of Global Scholars of Marketing Science (JGSMS) is pleased to announce a special issue focusing on advancing sales pedagogy in changing world for the "marketing expertise, learning, training and skills" track. This special issue aims to disseminate recent theoretical and empirical work that further contributes to the area of sales education. Research in sales education continues to be an understudied area in the marketing literature. Due to the dynamic nature of education and the fields of selling and sales management, this special issue is designed to bring sales education scholars together to expand our knowledge in how to better prepare students for sales and sales management careers. A non-exhaustive list of possible topic areas includes:
• Recruitment of Sales Students and Developing Organizational Partners o Successful sales student recruiting strategies
o Post-graduation success factors
o Creative ways to develop organizational partners for sales programs
o Developing novel and distinctive networking events to satisfy existing and recruit new organizational partners
• Technology Enhancements in the Classroom o Use of virtual platforms in selling situations
o Incorporating artificial intelligence (AI) in sales training and hiring
o Use of certifications and/or badges in sales education
o Use of slack and other communication technology-based programs
o Inclusion of CRM based training
• Improving Sales Competitions and Student Preparation o Unique selling scenarios for both B2B and B2C situations
o Value of internal vs. external competitions
o Creative competition ideas beyond role plays
o Unique competition preparations
o Competition success factors
o Use of cross-cultural elements to enhance student international exposure
• Higher Ed Sales Education vs. Current Sales Industry Needs o Review of sales industry trends as it relates to on-the-job training
o Where, why and how sales analytics could/should be added to the marketing and sales curriculum
o Unique course offerings in sales programs
o Providing training for industry
o Inclusion of social selling in sales education
o Diversity in selling and sales management
Submission guidelines: Manuscripts must be submitted online at https://www.tandfonline.com/toc/rgam20/current. A typical paper for this journal should be no more than 25 pages, inclusive of the abstract, table, references, figure captions, and footnotes. All submissions are subject to the standard double-blind review process. Manuscripts must be original, unpublished works not concurrently under review for publication at another outlet and are expected to follow the standard formatting guidelines for JGSMS.
Questions regarding the special issue may be addressed to the guest editors.